The president of Iraqi Red Crescent Society, Dr. Yassen Al-mamori has welcomed the chairman of Youth and Sports Committee in the Iraqi Council of Representatives (former Minister of Youth) Engineer Jassim Mohammed Jaafar, who expressed his thanks to the teams of Iraqi RC for their significant humanitarian assistance to displaced people in Iraq, particularly the city of Amerley.
Mr. Jassim Mohammed Jaafar said that "what has done by the Iraqi RC's teams in the areas of Amerley, Tal Afar and Sinjar was an honorable role in helping displaced families from a very difficult security situation, while the Iraqi RC continuous to deliver aid to Amerley city despite of the siege on that city (Amerley).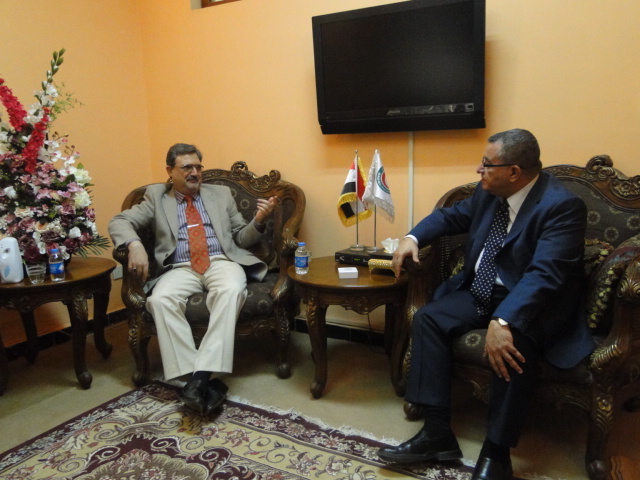 While Dr. Yassen Al-mamori said that "the Iraqi RC's teams worked to provide needs of the citizens in Amerley , and other areas during the siege and still help these families so far".