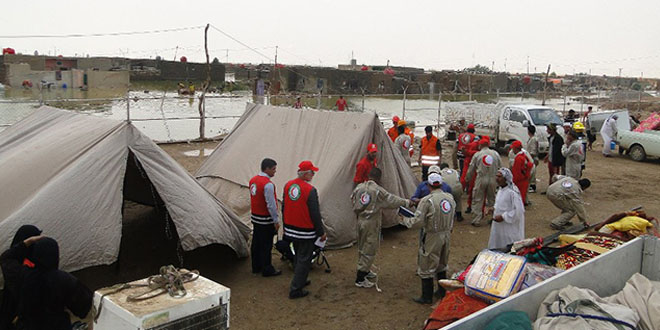 The Iraqi Red Crescent Society (IRCS) can be characterized by providing relief efforts and various services to all vulnerable people in Iraq for long periods, and this is the secret behind the success of IRCS to help others and defeat all challenges to search for a better future.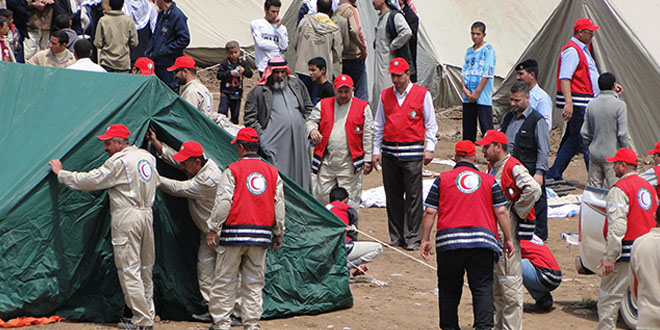 The most important achievements that have been introduced by IRCS in that period:-
IRCS covers 50% from the needs of the affected families who have been provided with (83.631) food parcels and (124.890) relief assistance, as well as providing them with (200,000) hot meal. IRCS provide grants about (1000, 000) million US dollars to the most vulnerable families.
Providing the most vulnerable families with (200) low cost residential house and in Karbala.
Providing 80,000 thousand families with (26) RO water stations.
IRCS emergency teams installed (149611) tent for Syrian refugees and distribute (836130) thousand food parcels and (124890) relief assistance, as well as distributed (10,000) thousands of blankets, household items, health and special needs.
IRCS spent (10,000,000) million US dollars to relief Syrians in (Syria and neighboring countries).
IRCS spent (5) million US dollars to relief Syrian refugees inside the Iraqi territory, as well as to organize 26 first aid and psychological support workshops for the refugees totaling (196,000) thousand refugees in northern and western of Iraq.