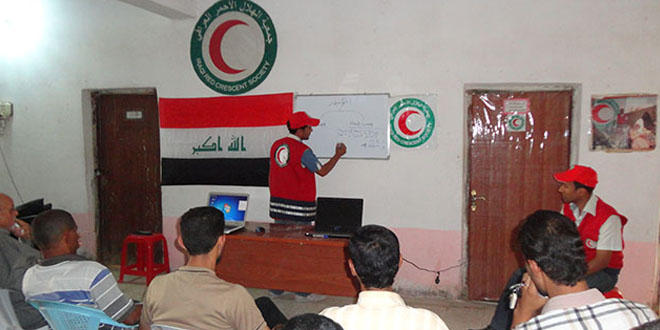 The Iraqi Red Crescent Society (IRCS)/Dhi Qar branch organized a number of humanitarian and educational activities in order to disseminate (cultural and health awareness) in the governorate, as the cadre of the branch organized computer courses for volunteers in the districts of (Al-Chebaeesh, Al-Shatra, Al-Refaey and Suq Al-sheukh) while the number of beneficiaries was (80) volunteers.
For his part, IRCS office at Suq Al-sheukh area give introductory lectures on the Red Crescent and it's humanitarian role in which the number of beneficiaries was (80) students, where certificates of participation and school bags been distributed to the participants.
In addition to what had mentioned, a staff from the branch held a field survey for the needy families in order to register their numbers and to assess their needs, they were about (250) family.