Iraqi Red Crescent Society recorded the displacement of more than 761 thousand displaced people since the beginning of the events in Nineveh till now, the Assistant Secretary General of the Iraqi RCMr. MohammadAl-KhuzaiSaid" manyteams from Iraqi RC registered more than 761 thousand displaced people from different regions like Nineveh,Salahuddin, Kirkuk and Diyala to a number of central andnorthernprovinces, added that the number of displaced families to southern and central provinces has increased, noting, that the number of displaced people al-Najaf is more than 78 thousand displaced people, as well as the displacement of thousands of families to the southern provinces,as the central provinces is now full with the displaced families, thus, they have been distributed to the southern provinces in Basra, Maysan and Dhiqar"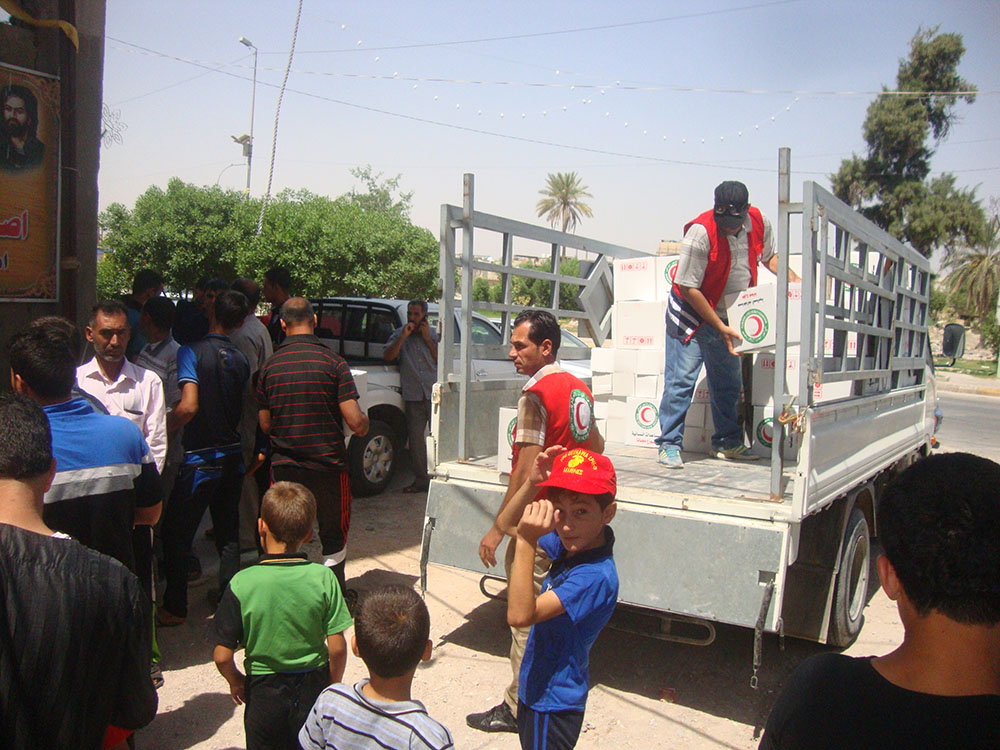 Alkhozaialso added " Iraqi RC distributed more than (45) thousand food parcel, more than 100 thousand hot meals, as well as more than 27 000 food parcel to aid more than 367 thousand displaced peopletill now"
In addition towhat has beenmentioned in theabove"teams from Iraqi RCdistributed milk, diapers and some special needs to the those families, adding to provide a medical services and first aid as well as organizing somepsychological workshops to support those families and the children through organizingsome galleries and plays to raise, even a little,the suffering of the displaced people".
Meanwhile, other teams of Iraqi RC continuous to distribute food and relief to the displaced families from different provinces of Iraq .