Iraqi Red Crescent Society has announced about the distribution of more than 10,000 food parcels and some relief adding to more than 7,000 collective fasting breakfast for the families that displaced from Mosul to Najaf and Diyala.
As a stuff from Iraqi RC/Najaf branch has distributed more than 4,000 food parcels and about 5,000 collective fasting breakfast for displaced people .As well as the staff of the same branch installing detachments to provide first aid and medical materials along with lectures regarding the psychosocial support.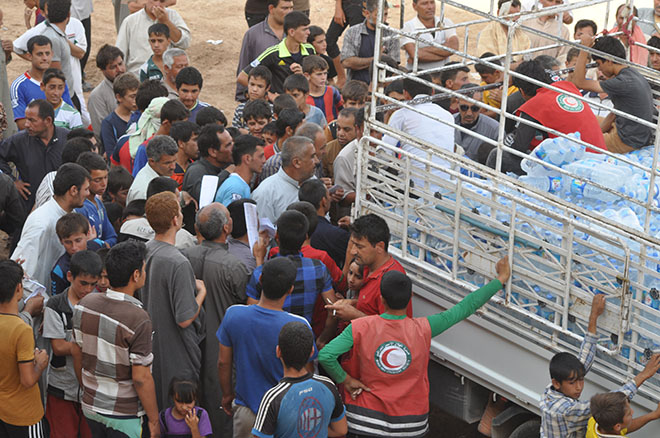 In Diyala, the staff of the branch there has distributed more than 6,000 food parcels adding to 5,000 fasting collective breakfast to the families displaced from Mosul and needy families in the areas of Al-khalis, Balad Ruz, Khanaqin and Baquba, as well as Diyala branch has installed detachments first aid to provide health services to the displaced families of Tal A'afar.