Dr. Yassin Al-Ma'muri , IRCS president, welcomes group of IRCS first aid volunteers in HQ as they are preparing to distribute in different areas of Iraq to relief the wounded people as a result of the violence action which happening in the country ,Dr. Yassin said " that the situation which the country experienced need exceptional efforts as a result of the dangerous mission which Iraq experienced in different areas of it which added to IRCS volunteers bigger responsibility in dealing with their humanitarian duties and making efforts to help civilians and saving lives in addition to disseminate the health support and aid the wounded '' from their part , the volunteers declare that they are ready to continue working in the difficult situations to complete their humanitarian duties .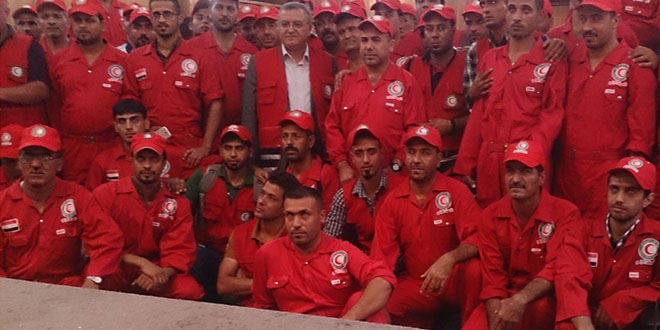 the volunteer , Rasol Hussein said '' that the humanitarian duty force us to work with all our best to save civilians whom need help in different areas and we considered all the difficult situations which Iraq experienced and which force us to make extra efforts to meet the need of the people'' .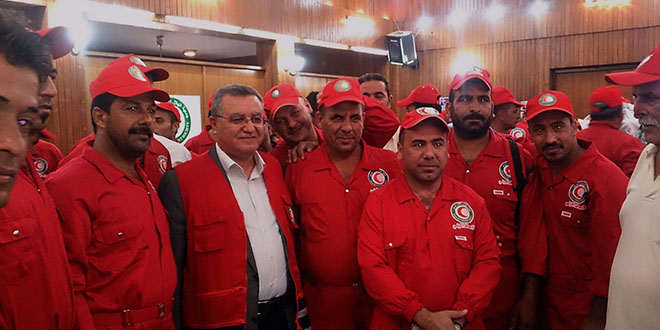 It must be mentioned that IRCS formed during the past period more than ( 360 ) team consists of more than (2000) volunteer which have the responsibility of intervene in emergency cases , disasters , and crises . that IRCS mobilizes these teams during the past three days and enable through them to save huge number of wounded and sick people .