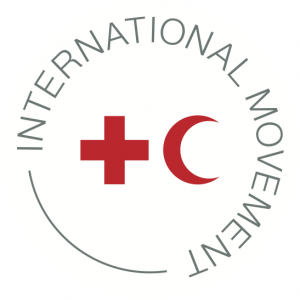 ————————————————
 Joint statement
Francesco Rocca,
President of the International Federation of Red Cross and Red Crescent Societies
Peter Maurer,
President of the International Committee of the Red Cross
---
Nobody seems to know how many muscles it takes to smile. Some sources say 17; others argue that it's around 12. But within the International Red Cross and Red Crescent Movement, rumor has it that it's over 7 billion. Or, the hard-working minds and muscles of almost 12 million staff and volunteers.
 
Dear staff, dear volunteers: this text is addressed directly to you.
 
Every day, you work with people facing the worst moments of their lives – crises, war and disaster. You are the first responders and frontline ambassadors of the Red Cross and Red Crescent Movement. The growing strength and reach of our global network is because of you: around the world, in dangerous and unstable places, neutral, independent and impartial humanitarian action has the best chance to reach those most in need.
 
On World Red Cross and Red Crescent Day, we want to voice our gratitude for your work, and our indebtedness to your service.
 
Doing what you do isn't easy. You're subject to threats and attacks. Every year, tragically, Red Cross and Red Crescent staff and volunteers are killed. We are haunted by the empty spaces that they leave behind.
 
And still, the work continues. You work in increasingly protracted crises, with extremely complex dynamics. You know that the people you serve are no longer in tough situations for a couple of months, but for years. And yet, you accompany them. From urgent, life-saving assistance, to recovery and resilience programmes, you are there.
 
You are in Zimbabwe, training farmers on keyhole farming – an agricultural system that allows crops to withstand harsh conditions like droughts or floods. You are in Bangladesh, providing women and girls with solar torches, culturally sensitive clothes, and hygiene items to prevent isolation, including during menstruation. You are in Costa Rica, training dogs to rescue people from collapsed structures or landslides. You are in Syria, where after multiple attempts, 46 truck convoys, bearing thousands of food parcels and medical supplies, finally made their way civilians in Eastern Ghouta. You are in Gaza, offsetting power outages by providing people with portable batteries to charge their phones and emergency lights.
 
These stories are full of innovation and originality. They also show how much the Red Cross and Red Crescent Movement is working to put people at the centre of humanitarian action. You are supporting communities to become agents of their own recovery and their own resilience. You are putting our expertise at the community's disposal, so that the community itself can become stronger for the long-term.
 
In many ways, you're trying to work yourself out of a job – and it is that kind of selflessness that we treasure; that shared passion, across so diverse a crowd that makes our Movement so unique. To those who say that humanity is dead: you've given them 12 million examples of why they're wrong.
 
And that's definitely something worth smiling about.
Thank you.