Thousands of displaced families,forced by the security situation to leave their home towns in Mosul and Kirkuk, Salahuddin and went to the Kurdistan region and the outskirts of Nineveh. They are seeking for reaching the central and southern governorates which being enjoyed stable security that announced their ability to receive displaced people from different regions of armed conflicts, in the time that Iraqi Red Crescent doubling its efforts to aid and relief thousands of families in Erbil,Dohuk,Sulaymaniyah, Sinjar, Nineveh and Alhamdania.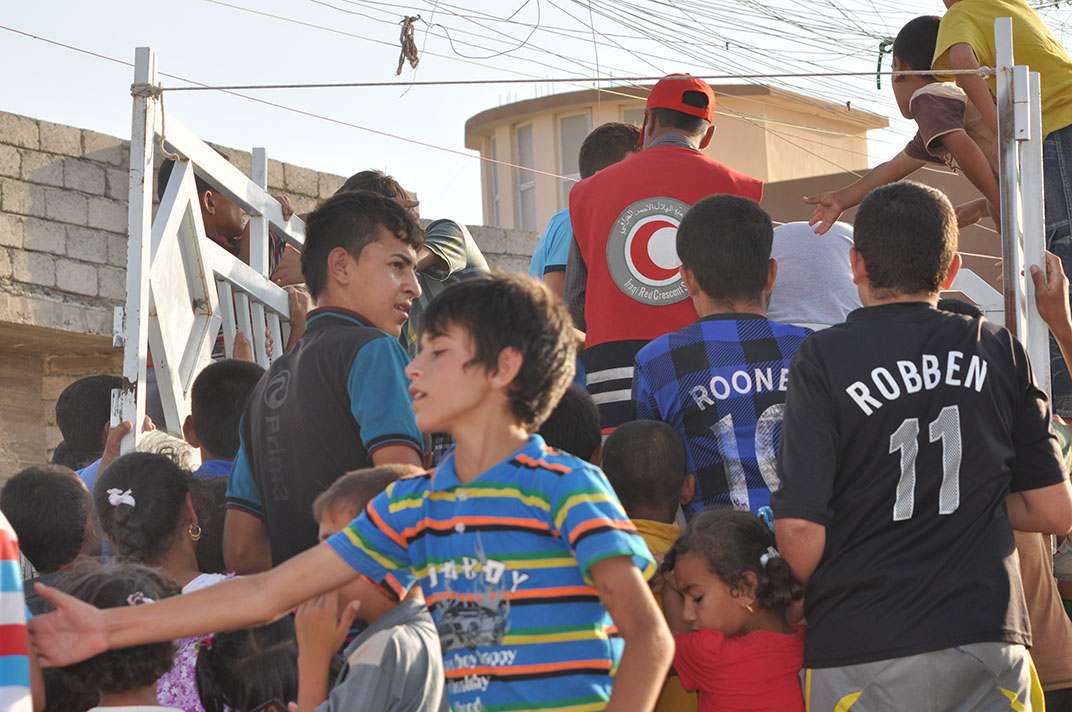 The Iraqi RS is trying to evacuated many of them to the central and southern governorates, as many teams of Iraqi RC were able to evacuated more than five thousand displaced people through stages, starts from Sinjar to Kurdistan and then through the airport in Erbil to Baghdad and Najaf while the Iraqi RC was able to coordination with the Ministry of Transport to provide aircraft to transport them for free while providing Fast food, water and other needs.
Since the beginning of the events in Mosul till now, the number of displaced families in the central and southern governorates reaches more than 9,000 family, Najaf comes first as it received 5,000 families whom have been housed in public places and places of worship while the remaining displaced on Babylon, Karbala ,Diwaniyah,Nasiriyah,Baghdad and Basra. The Iraqi RC continues its campaigns to relief the families that displaced from Mosul, Kirkuk and Salah al-Din, ( more than 90 609) to different regions of Iraq , as well as Iraqi RC was able to deliver food aid and non-food items to more than 185 000 displaced people.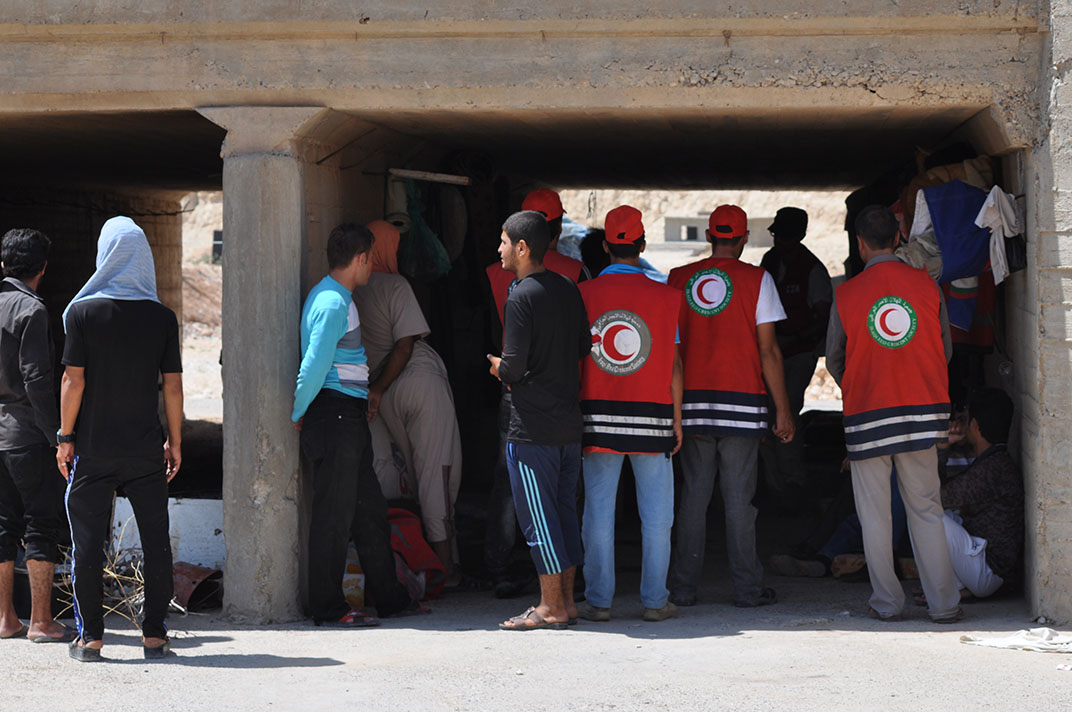 The situation in Anbar
Anbar province witness the displacement of a number of families on behalf of the security situation which is going during the time of return some of the displaced people to their homes in some areas,meanwhile the Iraqi Red Crescent seeks to response the needs of displaced people who live in public places, schools and the role of worship.IRCS has signed an agreement with Zain Telecomto provide these families with food parcels and has brought food parcels to 3,000 families in the district of Hit and five kilometers and the teams of Iraqi RC is still making an efforts to help the victims of armed conflicts