By Mohammed Khuzai, Iraqi Red Crescent Society
Intense fighting in the Iraqi city of Fallujah and surrounding towns in the past few days has significantly increased the number of people who were forced to flee their homes. The Iraqi Red Crescent Society said up to 17,000 people have become displaced due to insecurity and hardship they endured in the city.
"Most health services are not available in Fallujah, and getting medicines is impossible," said Mr Jassem Mohammed, one of thousands who fled their homes and took refuge in camps. "We didn't have any choice but to leave.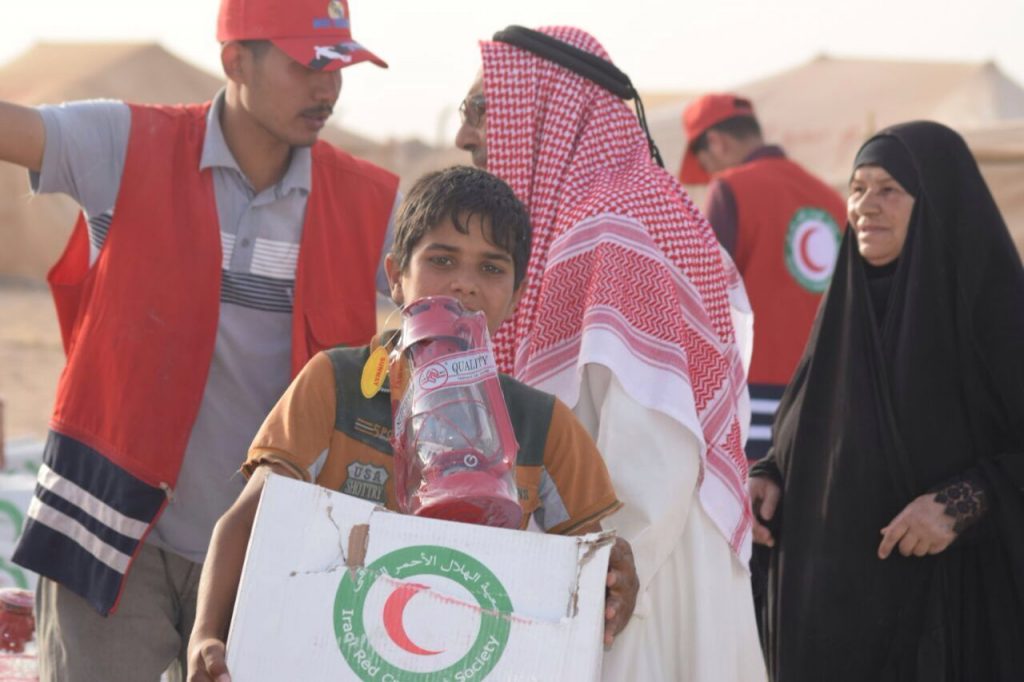 "Here, we receive food, drinking water and medical treatment, all provided by the Iraqi Red Crescent Society."
In response to the situation and the resulting humanitarian crisis, the Iraqi Ministry of Displacement and Migration has set up seven new camps in Amiriyah Fallujah to host families, in coordination with local authorities and the International Organization for Migration.
Red Crescent volunteers continue to be the main responders to the humanitarian needs during the Fallujah crisis. So far, they have delivered meals, dry food and drinking water to more than 9,000 people, while 5,000 have benefitted from health services provided by the organization. The Iraqi Red Crescent Society sent two convoys laden with relief aid from Baghdad to Anbar governorate in the past few days. Day and night, the volunteers are making sure they are present to ease the hardship of families through the distribution of vital relief aid, the provision of first aid and psychosocial services, and through ensuring the safe evacuation of people from conflict-stricken areas.
Dr Yaseen Ahmed Abbass, president of the Iraqi Red Crescent Society said: "We are striving to meet the needs of all displaced persons. We are at the forefront of humanitarian response to the situation in Fallujah and in other regions facing challenges.
"The humanitarian situation in Iraq continues to deteriorate. Despite this, the Red Crescent is responding to the needs through mobilising its resources, staff and volunteers."
He added: "We are confident we have what it takes to face this crisis, just as we were able to respond to previous ones thanks to the determination of our volunteers and the support of our partners."